Who We Are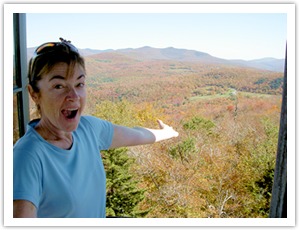 While we pride ourselves on the quality of our clothing, footwear, and gear we are so much more than a store. We're a resource for outdoor information and a center for a wide range of activities from seasonal hikes to weekly yoga classes.
While you're browsing, here are some of our favorite links:
Sullivan County Audubon Society – Print their list of birds commonly found in our area and start checking off the birds you see/hear. Free public events. Schedule on website.
Catskill Center for Conservation and Development
Catskill Mountainkeeper – dedicated to preserving and protecting the long term health of the Catskill Region.
NY/NJ Trail Conference
New York Department of Conservation – Catskill Park campground map and information
Catskill Astronomy Club – Club offers free Saturday night public viewing sessions at Walnut Mtn., Liberty, NY. Great way to learn about the night sky.
WJFF Radio Catskill – Community radio as it was meant to be. Hydro-powered, worth supporting!
Peace Valley Lavender Farm – Cousin George and Patti's English lavender farm in Buck's County, PA. We carry several of their excellent products. Check out their beautiful website!
NPS Rivers, Trails and Conservation Assistance Program
Parks & Trails New York
Catskill Mountain Club – An association of people who love to hike, camp, fish, hunt, canoe, kayak, bike, climb and enjoy nature in the Catskill Mountains. Join them for a hike?!
Catskill Hiker – Wish I could get out and hike as often as Ralph. His website is full of useful hiking information, product recommendations and Ralph's gorgeous photographs.
American Storage Buildings – Glenn and Jennifer work hard to supply quality Amish products to our area. In 2008, they generously donated a covered pavilion for use as our Trout Parade reviewing stand. Thanks guys!

"Like" us on Facebook!
46 Main Street, Livingston Manor, NY 12758
Phone:(845)-439-5507 [email protected]