Japanese knotweed (polygonum cuspidatum) is coming up all over the Catskills and Upper Delaware region.
This powerful invasive plant can push up through pavement and crowds out other plants – a real INVADER!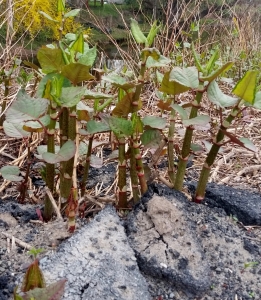 There are many groups working to spread the WORD not the WEED. The Catskill Regional Invasive Species Partnership is a regional effort.
Humans are often the cause of spreading this plant. To learn more about it, and what you can do to minimize spread, here's a helpful downloadable brochure.