Let's get outside and celebrate winter with a snowshoe adventure, some craft beer and a Carnival!
The Catskill Brewery will be hosting a celebration of the winter season. Along with their lineup of craft beer
there will be live music, food, games, and Morgan Outdoors'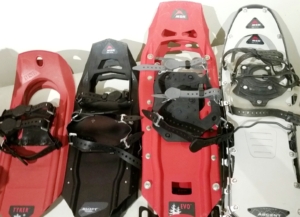 Winter Carnival Snowshoe Special!!

START THE CARNIVAL OUTDOORS
Morgan Outdoors will outfit you with the gear to get out there plus trail suggestions for beginner and experienced adventurers just a short drive away.

Two start times on  to pick from:
10am  or 2pm   (10am or 12pm on Sunday)


Meet at Morgan Outdoors to get outfitted with your gear and pick up your trail map.

Finish your outing at the Catskill Brewery where you'll drop off your gear & enjoy the Winter Carnival!

Special rate of just $10 gets you a pair of premium snowshoes. Poles and gaiters also available to rent.

RESERVE your Snowshoe Special by calling Morgan Outdoors at 845 439 5507 by Feb. 15th. Limited quantities, so first come, first served.
FOOD AND MUSIC: Chef Jamie from The Neversink General Store will be on-site all weekend serving up hearty winter plates.

Colin Dempsey & Ruby Rae will be performing on Saturday February 16th @ 2pm

Emily Angell will be performing on Sunday February 17th @ 2pm