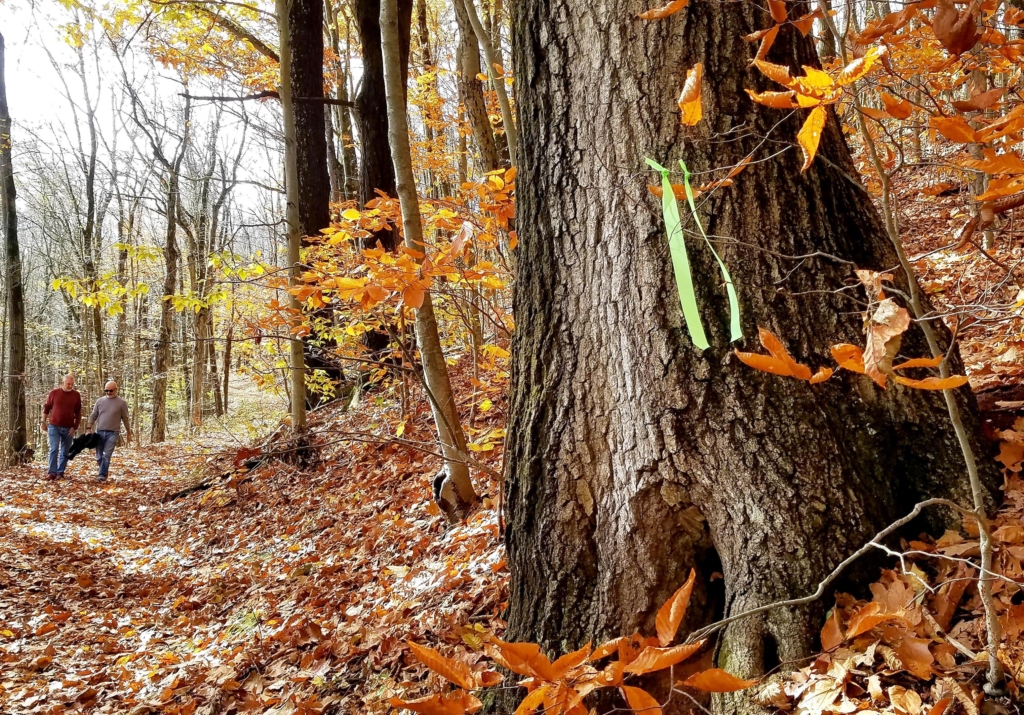 How about a Self-Guided Fall Hike to the infamous Witch's Rock at Walnut Mountain Park in Liberty, NY?!!
Instead of our annual guided hike at Halloween, you can easily enjoy your very own Walk to Witch's Rock!
Oct. 28 – Nov. 3, dawn to dusk
We put some lime green tape along the beautiful wide Mountain Overlook Trail to make it easy to find your way.
Thank you Liberty Park & Rec for your support.
For more details, read on!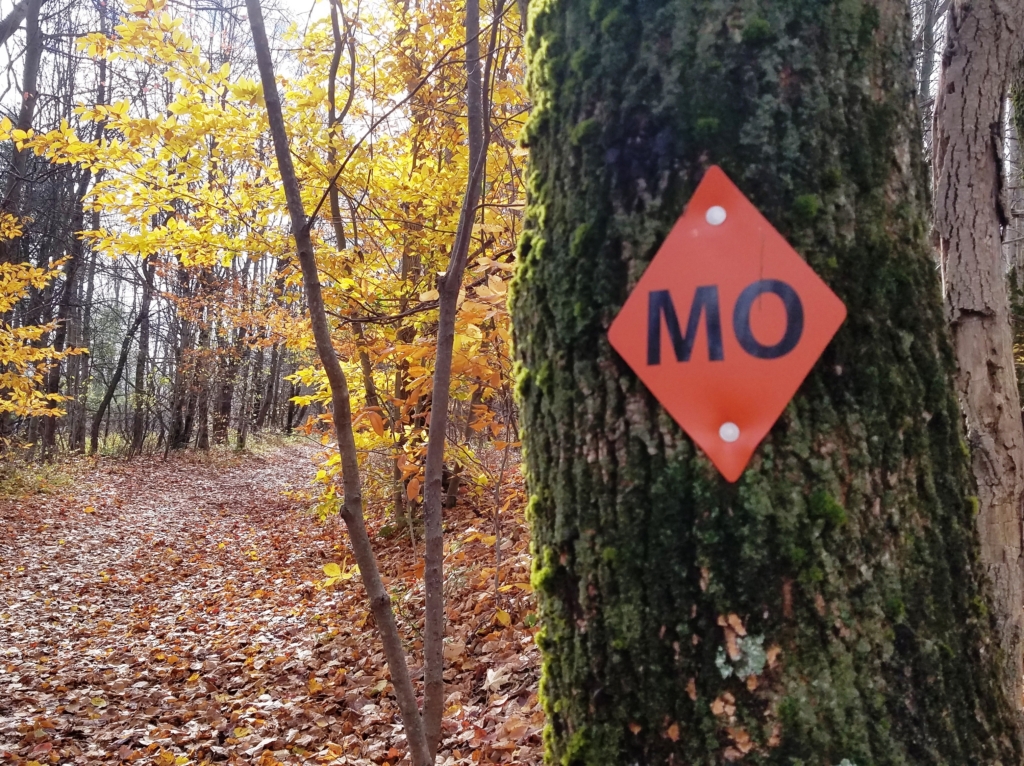 Please wear a mask and keep 6-foot distance from others on the trail.
Enjoy the Fall Foliage and Amazing Views from Mountain Overlook!
Park in the parking area at end of Walnut Mountain Road (off Rt. 55); bear right and park near the pavilion.
Your Adventure: Starts at the Kiosk. Find Mountain Overlook Trail on the Map (also found online here) It's a wide orange line on the map.
Walk behind the Pavilion to Mountain Overlook (MO) carriage road.
Follow Lime Green tape (and small MO signs on trees) up to Witch's Rock.
ALONG THE WAY Stop to admire the huge Oak Tree (indicated by 2 lime-green tape strands) which was likely there when the horse and buggy would pass by with guests going to the Walnut Mountain House on the summit. And don't miss the view from Mountain Overlook and the new interpretive sign there that offers some interesting history of the Walnut Mountain House.
TO FIND WITCH'S ROCK: Follow the lime green tape from Mountain Overlook to the thin footpath. In 40 yards you will see a tree limb on the trail with three pieces of Lime Green Tape around it.
Stop and TURN AROUND 180 degrees. The Witch's Rock will be IN FRONT OF YOU. Look for her crooked nose and green mossy forehead!
Hike is ~ 1/2 mile each way on wide carriage road – moderate uphill grade.
WEAR sturdy walking shoes BRING camera!
Sponsored by: Liberty Parks & Recreation Department, with support from Morgan Outdoors.