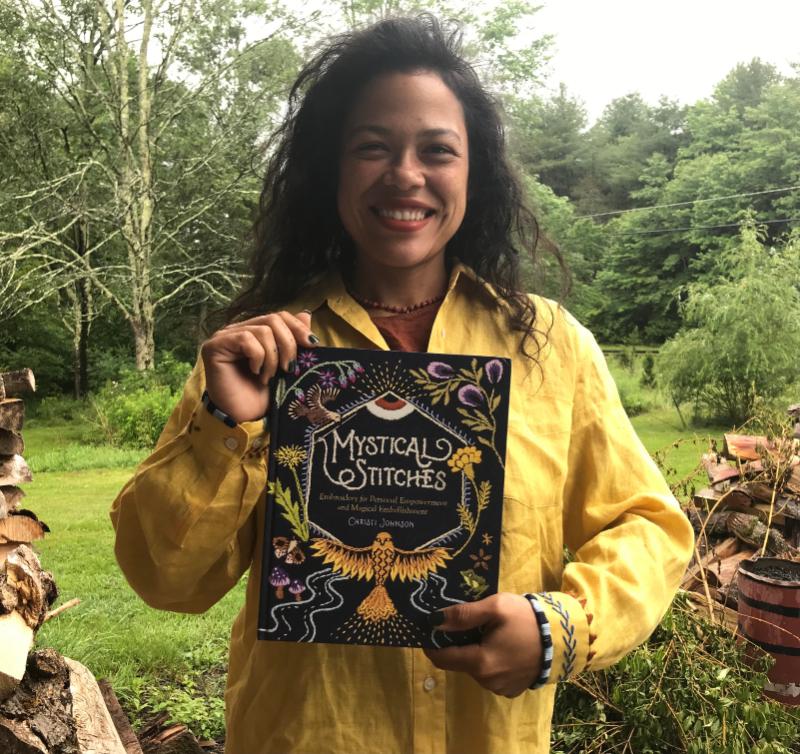 What a treat to host Christi Johnson for a book signing of her just-released book Mystical Stitches!
Friday, July 9 from 6:30 to 8:30 pm. She dedicated her book to "anyone who's ever been told they aren't creative, or their art isn't good enough." We can relate! Christi's art combines cosmic visions and botanical beauties, stitched slowly and methodically into the fabric. She embraces the qualities of natural materials and the use of discarded materials. In addition to signing books, Christi will bring several of her beautiful Stitch Wish hand-embroidered pieces for sale. Some of her tapestry and embroidered clothing will also be on display. For more about Christi, check out her stunning website mixedcolor.net.
Copies of Mystical Stitches are available for sale at Morgan Outdoors. To reserve a copy of Mystical Stitches, call us!