We have the latest version of NY-NJ Trail Conference Catskill Trails Map - 13th edition, 2023. 6-map Set. Printed in vibrant color on waterproof and tear-resistant Tyvek. Covering more than 420 miles of trails & 325,000 acres of protected land. Come and Get 'em!
New 2023 Catskill Park trail maps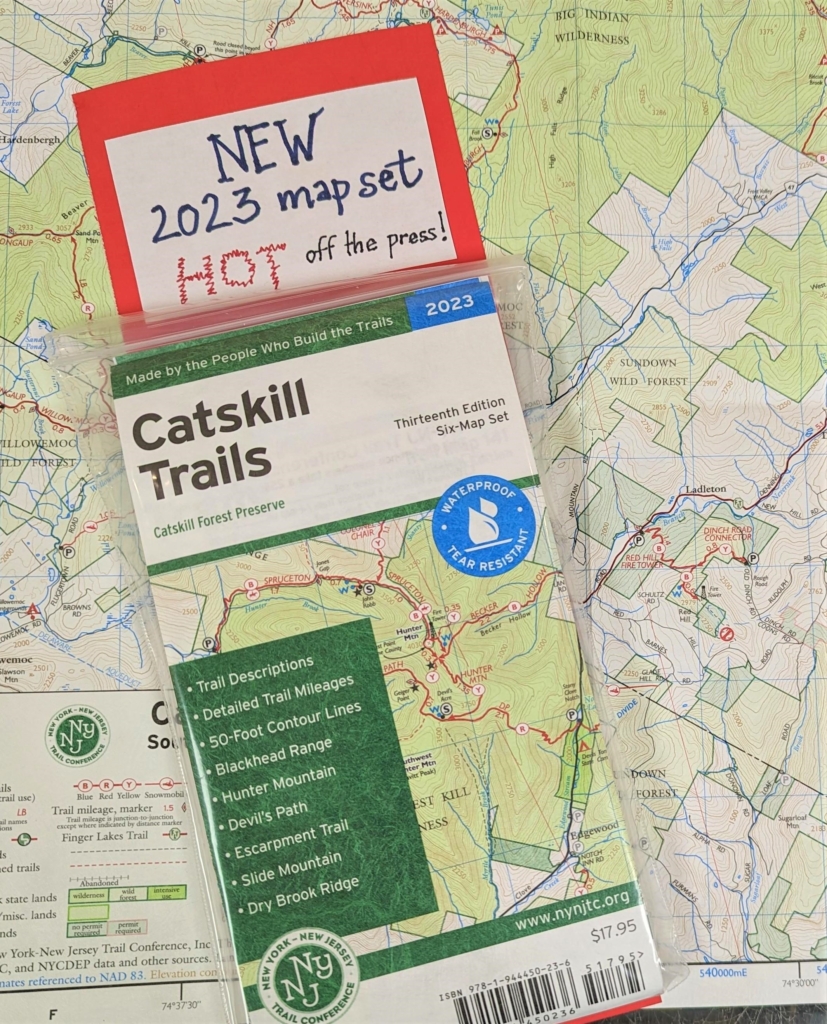 Comments are closed.