Spring recipe for turning an invasive plant into a tasty treat!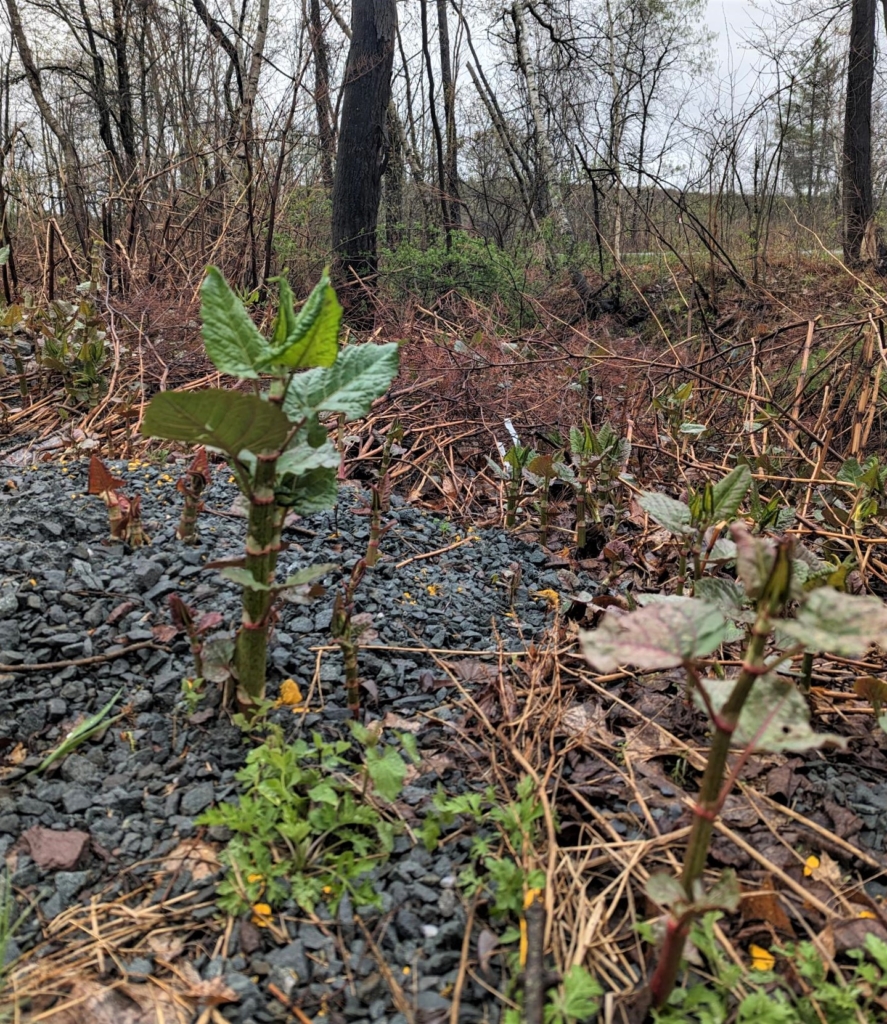 Strawberry Knotweed Crisp
Japanese knotweed has a rhubarb-like consistency and a tangy flavor. Knotweed's bamboo-like shoots are a good substitute for rhubarb in this recipe. Early spring is the time to harvest and eat it when the shoots are still young and tender. Best to pick those that are 12-16" tall.
Last night, after harvesting a bag full of stalks, I made this tasty crisp with a spoonful of vanilla yogurt (we love locally-made Tonjes yogurt) on top:
3 cups frozen strawberries. If whole, let the strawberries soften so you can slice them.
1 cup Japanese knotweed (rinsed), cut into ½-inch to 1-inch pieces
½ cup whole oats
½ cup flour
½ cup dark brown sugar
¼ cup salted butter
Pinch of each: baking soda, baking powder, and salt
1 tsp cinnamon (more to taste)
• Preheat oven to 350° F.
• Mix softened (not completely thawed) strawberries and chopped knotweed in bowl with 2 Tbl sugar.
• In a separate bowl, mix flour, oats, brown sugar, baking soda, and powder, salt, and cinnamon.
• Cut butter into oat and flour mixture, and use fingers to crumble it into dry mixture.
• Spread ½ of that mixture on bottom of ceramic pie plate (or grease a 9" x 9" pan), add strawberry-knotweed mixture, then sprinkle on remaining crumble topping.
• Bake 40 minutes, or until crumble topping is browned.
• Eat, knowing you are taking one small step in the battle against the invasive, Japanese knotweed. This plant is known to contain the popular antioxidant Resveratrol and a chemical known as emodin, both known for their human health benefits.
For more on Japanese Knotweed in the Catskills: https://www.catskillinvasives.com/riparian-plants