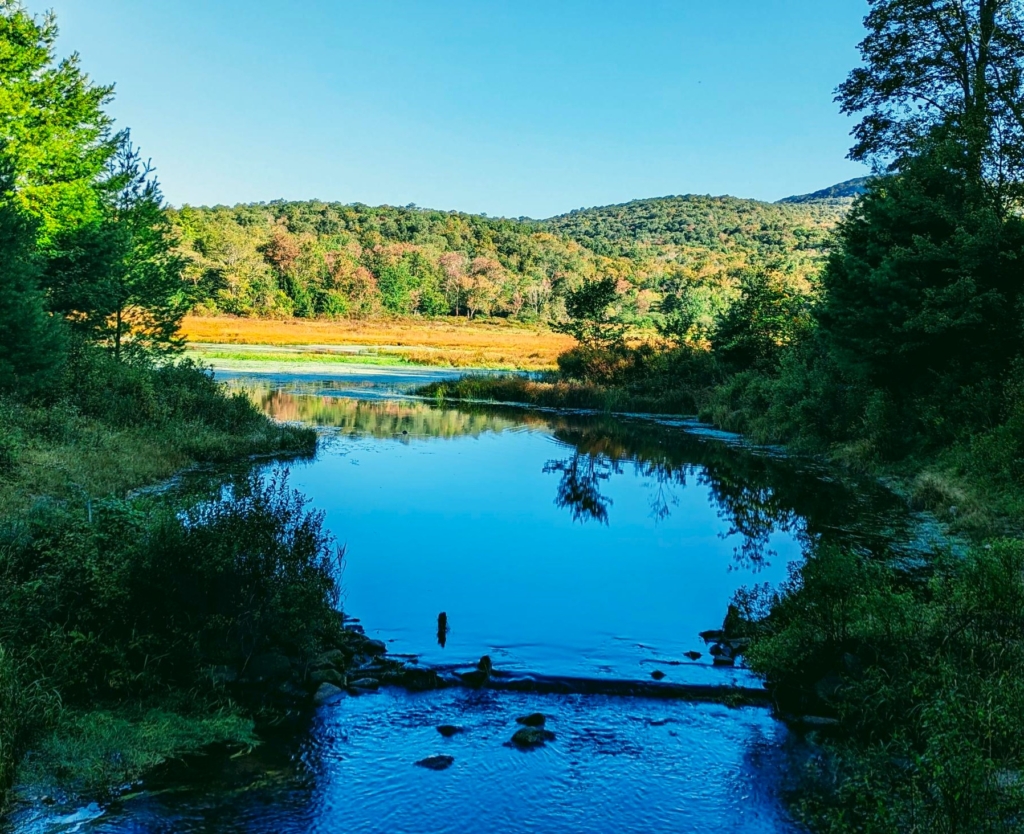 Wednesday, October 4th, 3:00 – 4:30 PM
photo: Frick Pond in the early morning, Sept. 20, 2023
Leave work early and join me for a Loop de Loop Hike in Mongaup Pond State Park as part of the 20th annual Catskills Lark in the Park. This woodland hike offers a 2.2-mile loop around scenic Frick Pond that is suitable for beginner hikers comfortable walking this distance. Reflections of changing colors in the pond and the quiet beauty of the hemlock grotto leave lasting impressions.
REGISTER: It's simple to register for this Lark event. Here's the link!
If you have any questions about the hike, feel free to call Lisa, the trip leader @ 845 693 4181. Once you are registered, She will be in touch with additional details!