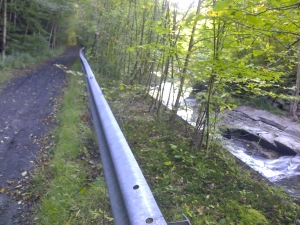 Sunday, February 14th at 1:30pm, we're hosting an outing for the folks who are SINGLE on a day devoted to couples!  Join us for an easy hike along the Parksville Rail Trail, followed by tapas and be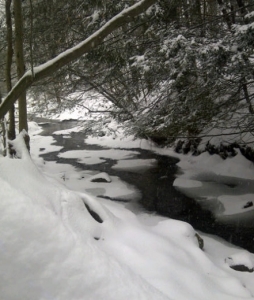 verages at nearby Rolling River Café, with chef Rob Rayevsky.
EXPLORE: We'll explore a woodland trail many zoom by on Rt. 17 – the Parksville Rail Trail. It's the cinder pathway of the O&W Railway with beautiful views of the Little Beaverkill River.
TERRAIN is flat and this segment is just 1 mile each way.
MEET at Parking Lot on the corner of  Short Avenue and Parksville Road. in Parksville NY. Just two blocks from Rt. 17, Exit 98.
AFTERWARDS, we'll warm up at the nearby Rolling River Café in their relaxing, cozy atmosphere, ordering a la carte from their delicious menu.
REGISTER for the Outing by calling us at 845 439 5507.
FIRST 15:  We'll cap the group size at 15 people, so first come, first served.