On July 2, 2005, our adventure on Main Street in Livingston Manor, NY began!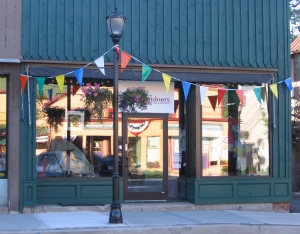 A dear friend handmade a sign for the door . . .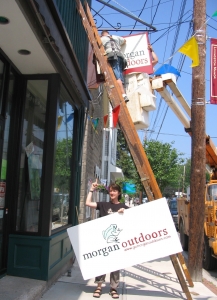 until the permanent one arrived.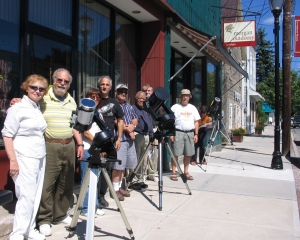 And the Catskills Astronomy Club held a solar viewing on the brand new sidewalk!
Great memories, great people, great town!