Due to weather-related cancellations we will re-schedule the workshops in Spring 2019.
Let us know if you would like to hear about future dates!
Call: 845 439 5507 or
Email:  info@morgan-outdoors.com
Saturday & Sunday, Nov. 17 & 18
2:00 – 3:30pm
"Local Topo" workshops for adults and children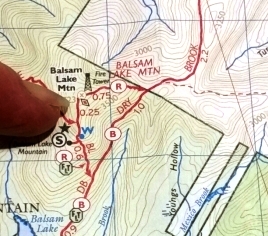 Reading a topo maps is a fabulous skill but very few people are learning how in this digital age. These workshops combine outdoor and indoor activities to teach the basics of topography and topo-map reading. We'll start with the local area then add some favorite hiking destinations. A fun way to gain a new skill and look more closely at the mountains, hills, and valleys around us. (Plus, when technology fails, you'll have backup skills.)
Saturday, Nov. 17 at 2:00 pm for adults
Sunday, Nov. 18 at 2:00 pm for children   
Pre-registration is easy. Stop by for a registration form or download one :Topo Workshops Nov 17 and 18 2018 Registration Form.
Workshop fee: $8/children age 10 and up, $12/adults: includes all supplies, tour of exhibition, and Watershed poster.
This program is offered in conjunction with the interactive "Streams: Art in motion" exhibition now on display at Morgan Outdoors.