3 for 1 Snowshoe Special!
This recent storm caused a lot of damage and inconvenience.
It also gave us lots of fresh snow.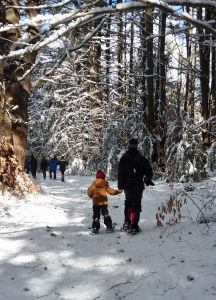 So in the spirit of the glass being half full,
MONDAY, MARCH 5th
we are offering rental snowshoes for you to enjoy for the next
3 days at the 1 day rental fee.
Pick them up Monday, March 5th and return them on Thursday March 8th.
We will stay open until 7pm Monday so more folks can take advantage.
$7 children/$12 adult.
Put another way, this is a case of making lemonade out of lemons!