Wednesday, August 14th
5:00 – 6:00pm
Mamakating O&W Rail Trail
Sullivan Street (next to Harley Davidson), Wurtsboro, NY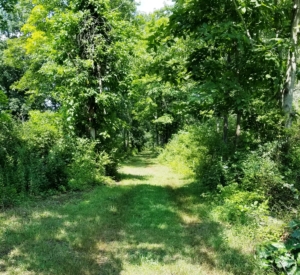 Come for a stroll on the
Mamakating O&W Rail Trail
the fourth in a monthly series aimed at engaging folks age 60 and up to come out and enjoy several beautiful beginner trails in Sullivan County. The trip leader is Lisa Lyons of Morgan Outdoors.
1.5 miles on a level terrain.
Scenic views of Bashakill Creek and the surrounding area.
Participants should be able to walk a mile unassisted and have permission from their doctor if under medical care. Future Senior Strolls will be different lengths and difficulty so that participants can find an outing that fits their ability level.
REGISTRATION is required and appreciated!
Simply call Morgan Outdoors (845) 439-5507 by 12:00pm Wednesday, July 24th or email to info@morgan-outdoors.com.
MEET at the Mamakating O & W Rail Trail parking area. It is located at the north side of Sullivan Street in downtown Wurtsboro, right next to Harley Davidson.
SENIOR STROLLS OUTDOORS proudly participates in the Sullivan Club 180 Campaign. Created by Sullivan 180, the Sullivan Club 180 Campaign is an easy way for everyone to take charge of their own health by joining or creating their own Club 180.